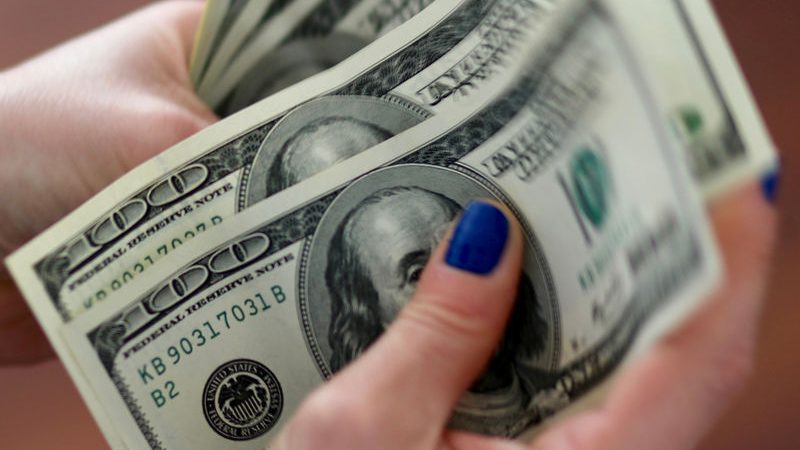 Dollar supported by latest round of U.S.-China trade tensions
AUGUST 31, 2018 / 7:24 AM / UPDATED 2 HOURS AGOTOKYO
(Reuters) – The dollar stood firm against its peers on Friday, finding support as the latest round of U.S.-China trade tensions dulled investor risk appetite, with weakness in emerging market currencies also helping lift the greenback.The dollar index against a basket of six major currencies .DXY stood little changed at 94.721. The index had nudged up about 0.15 percent overnight, posting its first gain five days.
The greenback, which tends to attract safe haven bids in times of market turmoil and political tensions, drew its latest swell of support as investors braced for the next round of the U.S.-China trade conflict.
Bloomberg News reported on Thursday that U.S. President Donald Trump is prepared to quickly ramp up a trade war with China and has told aides he is ready to impose tariffs on $200 billion more in Chinese imports as soon as a public comment period on the plan ends next week.
"There is an ongoing trend to buy the dollar on the trade friction theme, which has negatively affected emerging market currencies and in turn fuels the dollar's rise," said Junichi Ishikawa, senior FX strategist at IG Securities in Tokyo.
"The euro has also taken hits, due to the euro zone's perceived exposure to emerging market economies."
The euro was down 0.1 percent at $1.1662  after losing about 0.3 percent overnight.
The single currency has been hit this month by the Turkish lira's tumble, which slid nearly 3 percent against the dollar on Thursday
Other notable decliner in emerging market currencies was Argentina's peso, which lost nearly one-fifth of its value on Thursday and fell to a record low versus the dollar.
The peso has slid as investors' faith in President Mauricio's ability to tackle the economic crisis has evaporated. A huge hike in interest rates from Argentina's central bank did little to arrest the peso's fall.
The South African rand was little changed at 14.7 per dollar  after retreating more than 2 percent in overnight trade.
China's yuan was about 0.1 percent firmer in offshore trade at 6.8600 per dollar after shedding more than 0.7 percent the previous day.
The Japanese yen stood little changed at 111.000. The yen, another perceived safe haven along with the dollar, had advanced 0.6 percent on Thursday.